Thursday Charity Dinner (Separate Cost From Conference Registration) 100% of profits go to Kids' Chance charity. Look for Kids' Chance logo on your badge or purchase Charity Dinner access at the registration desk.  

Annual Report Highlights Kids' Chance Growth
Updating Our Numbers Before Awareness Week to Reflect More Money for More Kids!
What an exciting time for Kids' Chance of America! We have achieved so much together over the past several years. Our ever-growing number of talented volunteers, partners, board members - and of course our "Kids"- are a community dedicated to helping students affected by a workplace injury pursue their educational goals.
We are pleased to share the news of recent achievements in this 2016 Annual Report. Thank you for being an integral part of this success, and for your continued support as we navigate the future of Kids' Chance.
State organizations support kids across the country. The increased number of scholarships and scholarship dollars awarded collectively since our inception in 1988 reflect not only greater success in our state scholarship programs, but an increase in the number of state organizations. Download the 2016 Annual Report.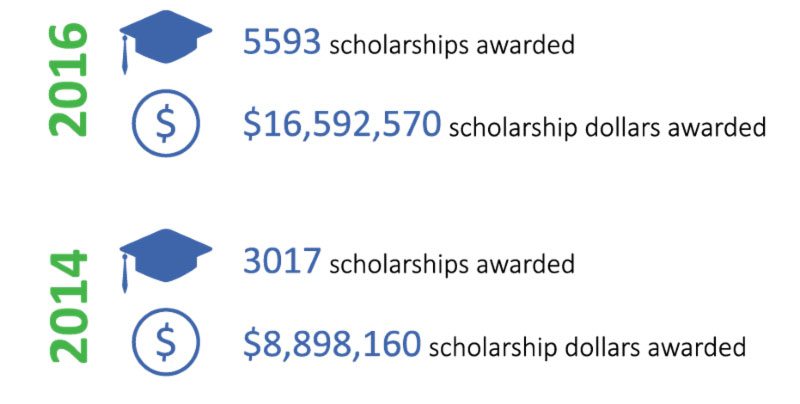 Vicki Burkhart
Executive Director
Kids' Chance of America
Download the Chronicle to read Meghan's story and learn about events happening at some of our state organizations.
---
The Faces of Kids' Chance - Meghan's Story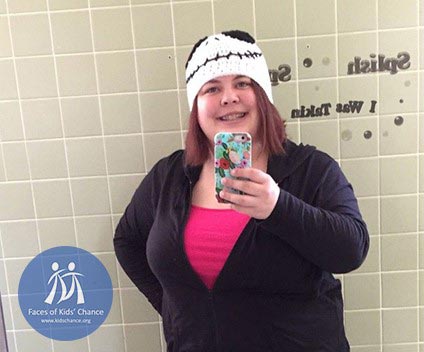 "I couldn't believe I was able to receive the Kids' Chance scholarship. It restored hope in my heart and made me wonder how proud my dad would've been."