2021 Has Great Speakers In Store!
Jeannette J. Galanis, MSHA's new Deputy Assistant Secretary for Policy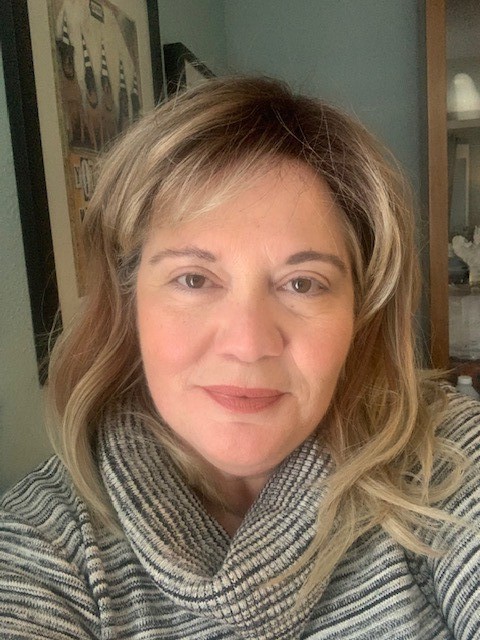 Ms. Galanis was appointed by President Biden, February 1, 2021. Prior to this, she was the owner of her own consulting firm, representing a broad array of clients including Mayor of Denver, Michael Hancock; the National Conference of Democratic Mayors; Senator John Hickenlooper; Tom Steyer, Kamala Harris and Michael Bloomberg.  She also served as the Public Affairs Director for the Denver Public School District, Chief of Staff of the US Mine Safety and Health Administration under President Barack Obama, and the National Deputy Field Director for the AFL-CIO, managing political and organizational matters for the federation in 23 states in the Eastern and Southern US. Ms. Galanis holds a Bachelor's Degree from the University of Colorado at Boulder and two Masters' Degrees from Harvard University, School of International Affairs and the University of Denver, School of Communications.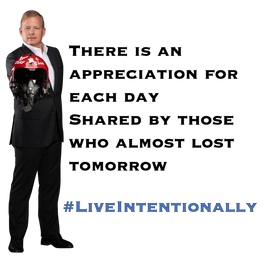 ​Chris "Elroy" Stricklin is an award-winning leadership author, a highly sought after motivational keynote speaker and a Combat-Proven Senior Military leader retiring after 23 years of service which culminated with CEO-Level leadership of a 7,000-person strong, $7B worldwide organization. His unique leadership style & skill have afforded him roles as a Business Management Consultant with multiple Fortune 500 businesses, with both presentations and publications before millions of business employees.
 
His style combines the skills acquired as a combat-proven leader, mentor, author, speaker and coach integrating the fields of dynamic Leadership, followership, negotiations, positive change, public relations, public speaking and complex organizational change as a business strategist.
 
Unique experience as a U.S.A.F. Thunderbird Solo coupled with CEO-Level duties and Pentagon-level strategic management of critical Air Force resources valued at $840B, multiple N.A.T.O. assignments, White House and DARPA fellowships, and command-experience in the United States Air Force allow his unique synthesis of speaking, following, leading, management, negotiations, continuous improvement and positive change. His acclaimed keynote reveals the secret to Teamwork…The Thunderbird Way, an insight into the success principles and training methods used by The Air Force Thunderbirds to ensure precision and success each season.
 
A combat-decorated Fighter Pilot, Chris is also a Certified Manager with degrees in Economics, Financial Planning, Management, Real Estate, Strategic Studies and Operational Art and Science. He authored a negotiation primer subsequently published and adopted as required Air Force Pentagon new action officer orientation. He and his wife, Terri, have 4 children.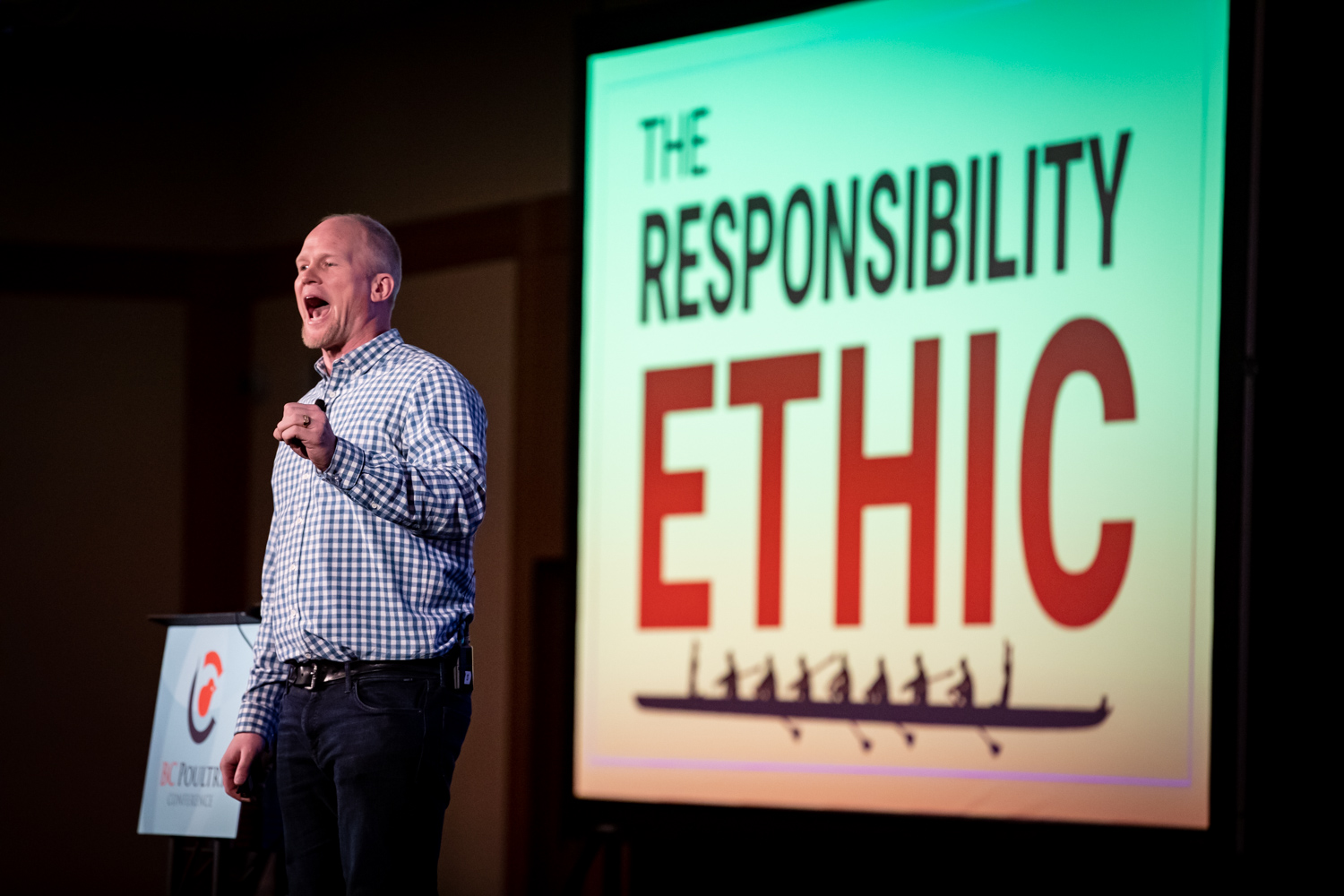 TAKE RESPONSIBILITY FOR YOUR SUCCESS AND THE SUCCESS OF YOUR TEAM
Adam Kreek is one of North America's top Executive Business Coaches, who specializes in leadership development and strategic planning. He has degrees and certifications from Stanford University, UBC Sauder School of Business, and Queens Smith School of Business. He is a guest lecturer at the University of Victoria and teaches strategies and skills of self-leadership, leadership, high performance and perseverance to corporate and government teams globally through keynotes, workshops and online seminars.
Adam has coached, trained and taught hundreds of thousands of people, including teams at Microsoft, General Electric, Mercedes-Benz, L'Oreal, Shell, YPO, EO, TEDx, and most importantly, Adam walks the talk. As an Entrepreneur, Adam runs two small corporations – KreekSpeak Business Solutions and Ergo Eco Solutions, a low carbon initiative that connects small businesses with small governments.
Long-term clients include leadership teams from the Aerospace, Finance, Public Service, Nutrition and Clean Energy Sectors.
Adam is a husband, father of three, and an active volunteer in his community and nationally through his work past and present with various health, youth empowerment and human rights not-for-profit organizations.
A two-time Olympian, Adam holds 60 international medals, including Olympic Gold, and multiple hall of fame inductions. In 2013, Adam made the first-ever attempt to row unsupported across the Atlantic Ocean from Africa to America, the subject of the NBC Dateline Documentary, Capsized.
Adam's bestselling book, The Responsibility Ethic, teaches us the how of self-leadership, driving personal and professional results in individuals and organizations.
"In a world overly obsessed with why – Kreek gets us back to the much more challenging HOW!  His back to fundamentals approach is a timely reminder of the enduring principles of success, and from someone who has lived them first hand."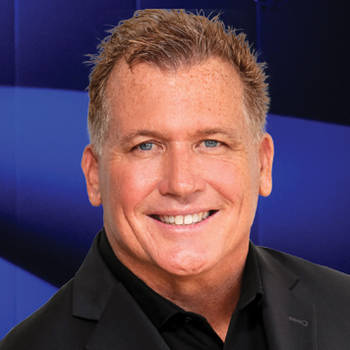 As an all-star athlete, Scott played college football at FSU and was a top-ranked kickboxing champion whose last fight was broadcast by ESPN. During the height of his athletic career, Scott survived a horrific car crash, suffering a spinal cord injury that left him paralyzed from the chest down. With singular focus, however, he boosted his recovery using the principles of Vision-Mindset-Grit and eventually found himself competing again—this time in a sport called full-contact wheelchair rugby, aka Murderball.
After graduating from college, Scott qualified for the Million Dollar Round Table in the insurance industry, a 100% commission-driven sales award. At the pinnacle of that career, he was involved in a second automobile accident. New injuries forced him to RE-evaluate, RE-invent and once again RE-ignite his life. As a result, he decided to leave an industry he had so much passion for to pursue an opportunity to partner with his brother, who was expanding his golf course fertilizer business into Southeast Asia.
Today, as a keynote motivational speaker and bestselling author, Scott delivers presentations around the globe, sharing his compelling story of tragedy and triumph. His real-life experiences, captivating message of perseverance and eloquent storytelling are sure to leave you spellbound.
VISION - MINDSET - GRIT
Success Strategies to Help You Stand Up to Any Challenge
The true measure of success is how well you respond to change, self-doubt, setbacks and fear. Whatever belief system you employ must be powerful enough to conquer these obstacles and any other impediments to your personal and professional growth, or you—and your organization—will be left behind.
As audiences worldwide have discovered in this life-changing presentation, renowned speaker and author Scott Burrows' own riveting story of overcoming adversity through sheer determination, willpower and goal-setting is uplifting and infectious. Using his physical paralysis as a visual metaphor, Scott reveals how to drive your personal and professional results using the same mental focus that helped him reinvent his life after a crippling accident. The dynamic principles in this keynote will inspire you and every member of your team to unprecedented levels of empowerment and self-confidence, setting the stage for developing cutting-edge ideas and leadership strategies that will benefit your entire company.
Vision helps you to set manageable but far-reaching goals. Mindset allows you to stay focused on those goals even as circumstances, personnel and other elements change. Grit is the everyday determination to persevere when all else beckons you to retreat, give in or simply maintain the status quo.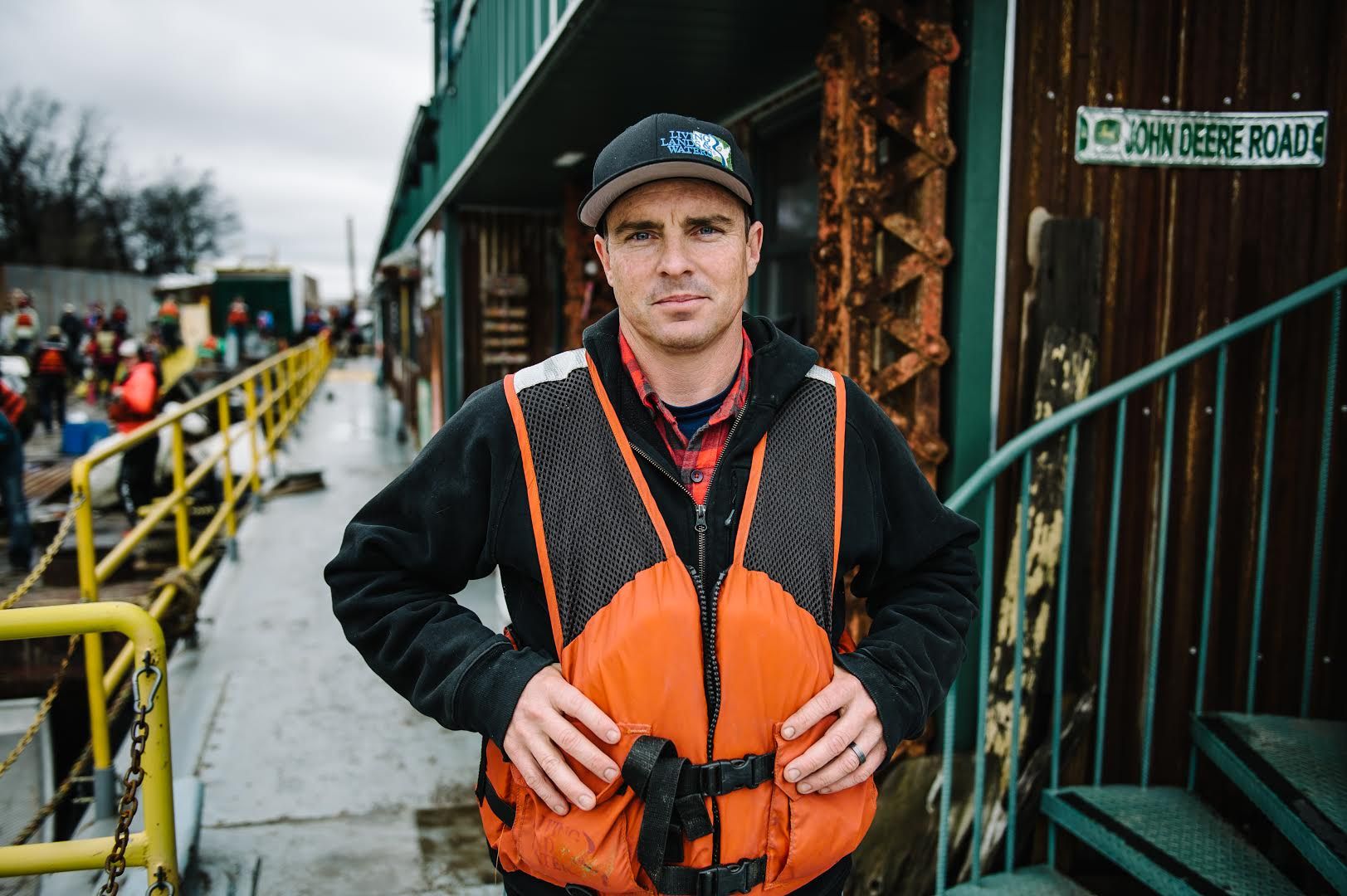 Chad Pregracke is the 2013 CNN Hero of the Year and President/Founder of Living Lands & Waters (LL&W), founded at the young age of 23. After spending his life growing up and working on the Mississippi River as a shell diver, commercial fisherman and barge hand he became appalled by the amount of garbage in the river and decided that if no one else was going to do something about it, he would.
Deciding to make working on America's rivers his life's work, Chad quickly became aware of the dangerous river conditions and extreme need for safety. Knowing the vital role of safety has helped Chad in building the only "industrial strength" not-for-profit river cleanup operation like it in the world. His hard work, leadership, positivity and can-do-attitude has not only rallied over 100,000 volunteers, but has been a key factor in keeping a strong team of people together. With five barges, three towboats, a crane, excavator, six workboats and coordinating up to 25 work vessels, Chad and his crew have removed 10 million pounds of garbage from our Nation's great rivers with an impeccable safety record.
If you're looking for a one-of-a-kind speaker with blue collar roots, Chad shares a personal compelling story that embodies leadership, work ethic, perseverance and teamwork with a strong emphasis on safety.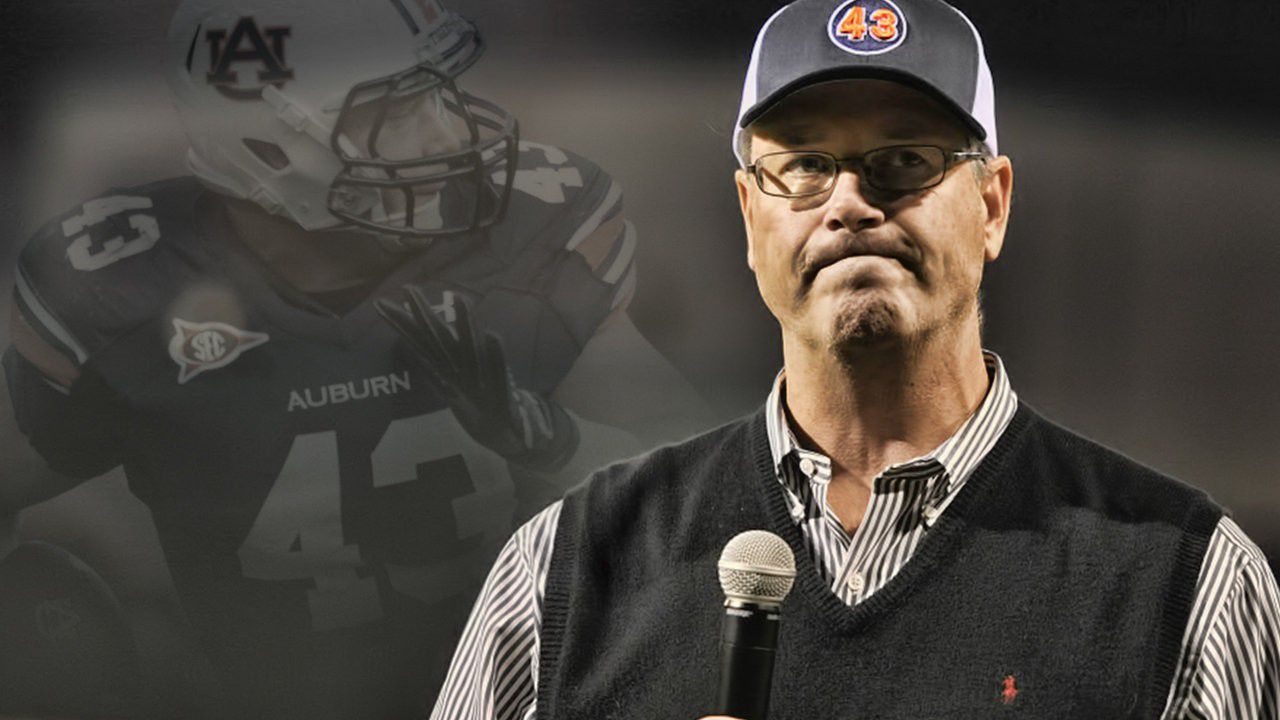 Mike Lutzenkirchen is the father of the late Philip Lutzenkirchen, former Auburn University student-athlete (football) from 2009-2012. Philip was a 3x Southeast Conference Academic Honor Roll student and 2x Captain.  Since Philip's passing in 2014, Mike has served as the Executive Director of the Lutzie 43 Foundation and has made it his mission in life to carry out Philip's legacy. Prior to starting the Lutzie 43 Foundation, Mike's career in sales, sales management and marketing included positions with Macmillan Publishing & IBM. He was born and raised in Wheaton, Illinois, a Chicago area suburb and now resides in Marietta, Georgia with his wife of 35 years, Mary. Together they have three daughters, Amy & (Son-in-law Bobby & granddaughters Ruthie 10-8-18 and Madison 2-7-2020 and grandson "Cape" 7-13-2021), Ann and Abby.
Mike has delivered 420+ Philip's Legacy...what legacy are you leaving?" talks with 220,000+ hearing Mike's message.  The foundation's 43 Key Seconds initiative was announced in October 2018.   43 Key Seconds is a mission to reduce the number of crashes, injuries and fatalities due to Distracted and Impaired driving.